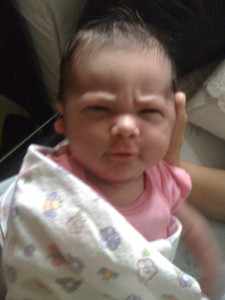 Oh dear friends, it has been so long since we last talked. I feel badly about my recent hibernation, but I tell you what I've never been happier in my life. My daughter, Charlotte Rose Smith, was born on November 16, 2009. She was a 8 days late, 7.5 pounds and 19 inches long. Praise God, I had one of the best epidurals known to (wo)man. The anesthesiologist didn't have the best bedside manner but, I'll tell you what, he really knows how to do his job.
I was in labor for 13 hours and pushed for 55 minutes. Being present for a human being's first breath is an almost religious experience. When you make that being from scratch and carry her for nine months, it's almost as if you see the whole world, no the whole universe in her eyes.
Charlotte is amazing. She opened her eyes and was staring at 15 minutes old! She's been in the top percentile of developmental milestones. In fact, at only seven weeks, she is teething! Her first tooth just broke the skin.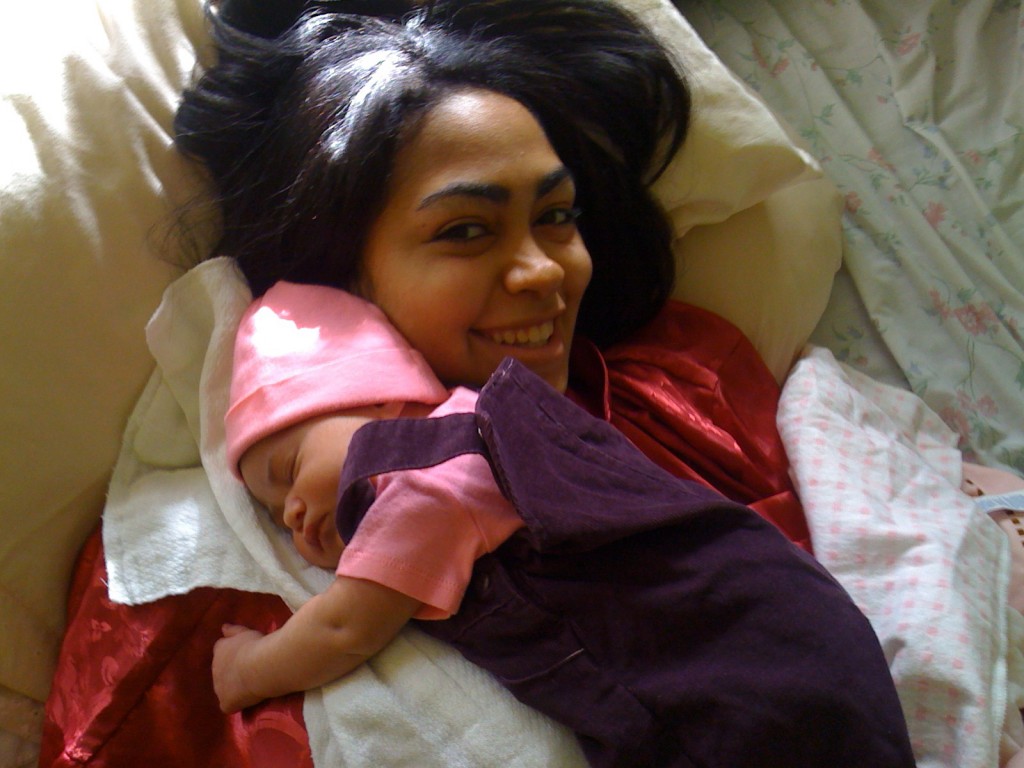 Being a mom is amazing!